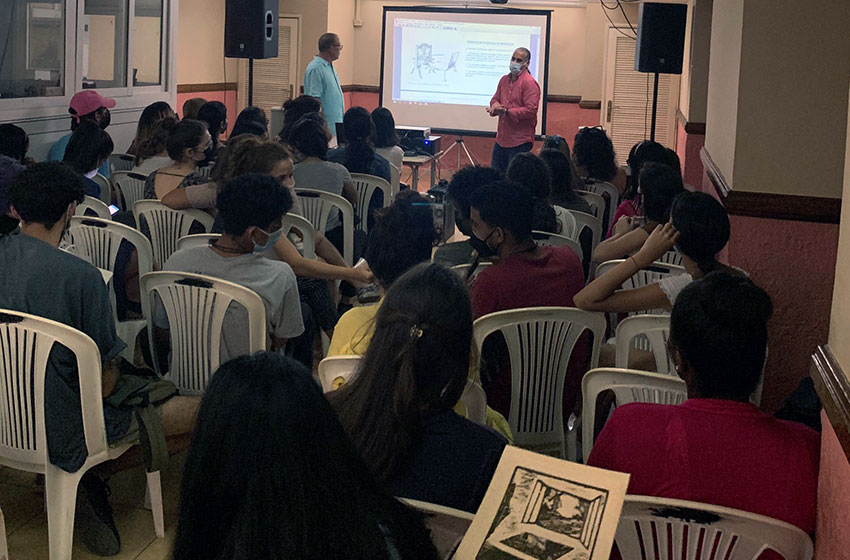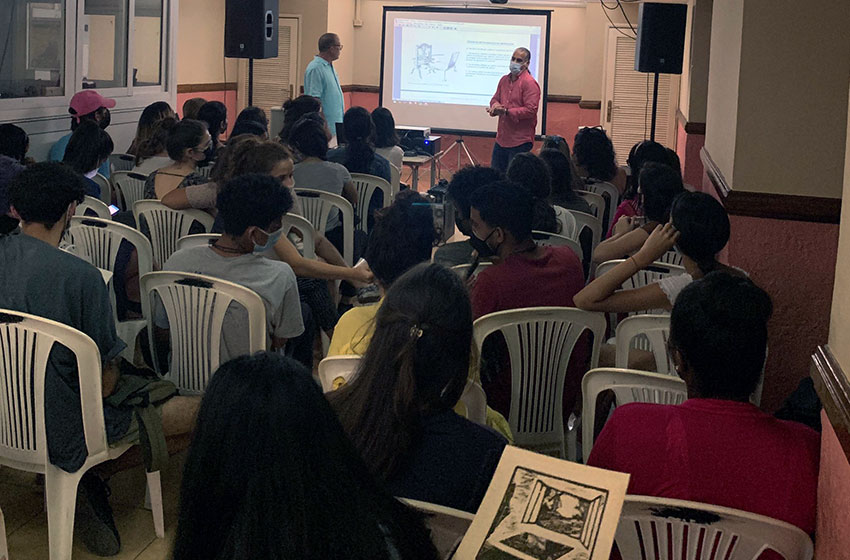 Professors Liván Padilla and Ernesto Benítez teach a class at ISDi
The artist Ernesto Benítez -professor of Art and Anthropology– was invited by the plastic artist, designer and professor Liván Padilla to share a classroom teaching at the ISDi (Instituto Superior de Diseño) in Havana. In the first class of the course, both professors talked about the techniques of handmade printing (Xylography, Intaglio, Lithography…) techniques used in artistic engraving. As part of the didactic material, tools, instruments, supports and linographic prints in dry and one ink were presented.
On January 26th, after more than 30 years of graduating from the San Alejandro Academy of Fine Arts in 1990 and at the initiative of Professor Liván, both artists joined forces for the first time in an interesting pedagogical project. A kind of collaboration that, although nothing concrete is being handled in this regard, "I would like to extend it, even to art galleries," said Benitez.